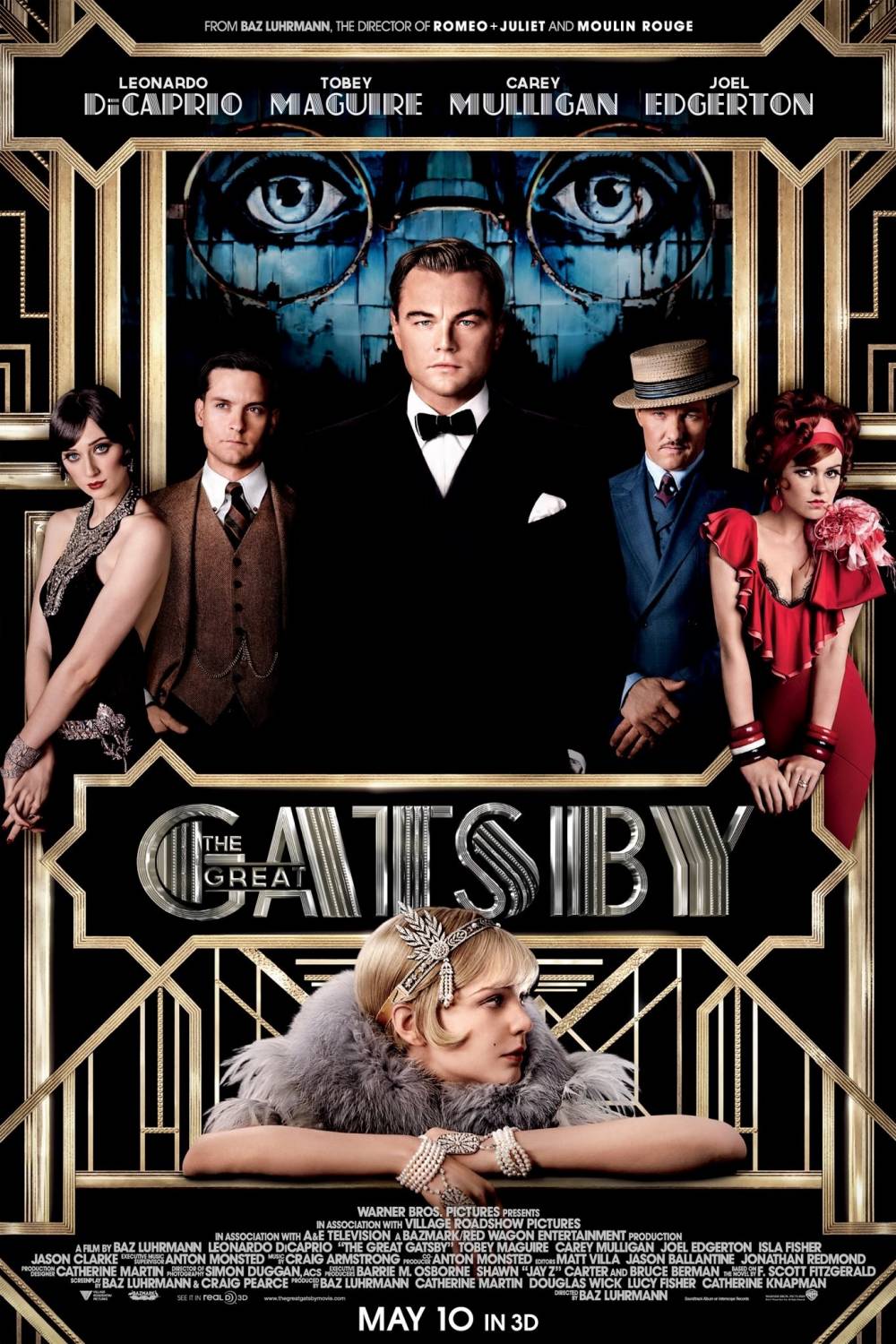 First of all, it occurs to me that the story has been common knowledge for some and for a great lot of years, that it is acceptably included in many of the 'books to read before you die' list I scattered all over the web. Yet still, I remained clueless on what the story is about. To be more honest about it, I watched the movie without the knowledge even that Gatsby is a mister, moreso a person. For that, I apologize.
Out of a 10, I'll give it a 7.5. I would say it's not so bad, but since Leo diCaprio is in this film, you can say it's not one of his best. The level of expectation for THE Leonardo diCarpio is clearly up in the sky, so I wouldn't be surprised that he didn't win an Oscar for this. I think it matters that Leo has done so many characters already that whenever he changes emotions, I am seeing his past characters in my head. When he loses his temper, I see him in Shutter Island. When he had a scene in the swimming pool, I suddenly remember Jack in Titanic… but older. Moreover, I don't have an idea how Mr. Gatsby is portrayed in the book so I can't judge if he has done justice to the character. One thing remains though, he is still gorgeous and it is hard not to get lost in those bright blue eyes.
So what did I like about this film?
The soundtrack! It is phenomenal!!! I can't believe it's possible for most of my favorite artists to join in one album. With tracks from Florence + the Machine, Lana del Rey, The xx, Sia, Gotye, not forgetting JayZ and Beyonce and more, I am totally sold on the idea. There is actually a party scene where the people of the 20s era go wild to JayZ's tunes. I don't know for some, but I really loved it.
The colorful costumes and the extravagant setting! The landscape on Gatsby's house is insane. I loved their wild and vivid interpretation of the 20s-30s.
Carey Mulligan! She was amazing, even if I hated her character, Daisy, with a passion.
Joel Edgerton, who played Tom Buchanan, or Daisy's husband. He played it so well, I was so drawn to the character. I am now a fan.
This is also the first time I am seeing Tobey Maguire in a film after Spiderman 3, so I was excited and happy that he did well as Nick Carraway.
I just really hate stories where the bad guys don't get what they deserve in the end, so I went out of the cinema sad and pissed. The moment the credits rolled up, I just want to read the book immediately. There were a lot of times that I found myself mesmerized with the character's lines that truly struck me terribly. I should really spare some time to read the book.
All in all, it was worth it. My cousin's 7 pounds didn't go to waste. It was a lovely treat.